British Cheese
BRITISH CHEESE MENU (80g-£8 / 120g-£12)
BRITISH CHEESE MENU
(80g-£8 / 120g-£12)
Wookey Hole Cheddar –Devon Pasteurised
A slowly matured cheese over a time period of 24 months in wookey hole caves, developing a rich and complex depth of flavours with a balance and lingering finish.
****
Stilton (Tuxford and Tebbutt) – Leicestershire Pasteurised
Set deep in the heart of traditional Stilton cheese making country is the small English market town of Melton Mowbray where the Tuxford & Tebbutt Creamery stands externally unchanged in appearance since its construction in the eighteenth century.
****
Stinking Bishop - Gloucestershire Pasteurised/Vegetarian
The clue in the title, rind washed in Perry and aged in humid conditions, this cheese may smell powerfully pungent, but the flavour is rather delicate and herbaceous.
****
Driftwood Goat's – Somerset Pasteurized/vegetarian
Driftwood's beautiful texture strikes you immediately, then the taste of lemon with a gentle punch. It is an exquisite and top quality goat's cheese.
Wigmore - Berkshire Unpasteurised/Vegetarian
A traditional hand-made washed curd cheese, made from Ewes milk, its delicate, Brie style has left this cheese collecting gongs at every award ceremony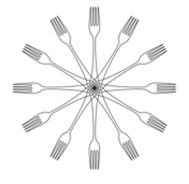 ---