St George's Day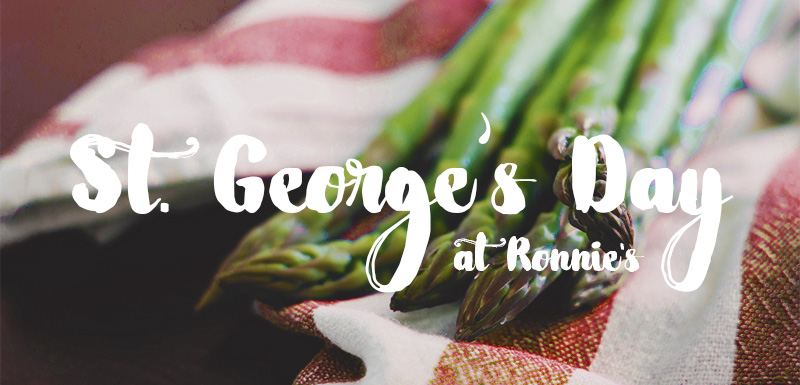 The great game of Rugby, Isambard Kingdom Brunel, Buckingham Palace, Robin Hood, Hamlet, Wimbledon and Big Ben, just a few of the many marvellous things that makes England great! And what better day to celebrate our proud heritage than St Georges day.
Ronnies has always been at the forefront of modern British cuisine and as such have crafted a quintessentially English menu for you to feast on, using the very best of local produce and taking inspiration from this great land.
To go alongside these splendid menus, the team at Ronnies have carefully selected some of the very best in English wines & ales. Included will be a glass of the internationally acclaimed Ridgeview, this multi award winning English sparkling wine is the perfect accompaniment to these very special dishes.
So come and join us this St Georges day and share in a menu that will make you feel the pride of England!
---
St George's Lunch Menu | £22 per person
Selected English Wine & Ale Flight | £17 per person
Manchester Egg, Brown Sauce
****
English Asparagus, Savoury Custard, Wild Garlic
****
Brill two ways, Tartar Sauce, Garden Peas
****
Bread and Butter Pudding
****
Oldbury Tart, Clotted Cornish Cream
---
St George's Dinner Menu | £48 per person
Selected English Wine & Ale Flight | £35 per person
Camel valley Oyster, Pickled Cucumber
****
Manchester Egg, Brown Sauce
****
English Asparagus, Savoury Custard, Wild Garlic
****
Brill, Tartar Sauce
****
Dexter Beef, Morel, Ale
****
Bread and Butter Pudding
****
Oldbury Tart, Clotted Cornish Cream