---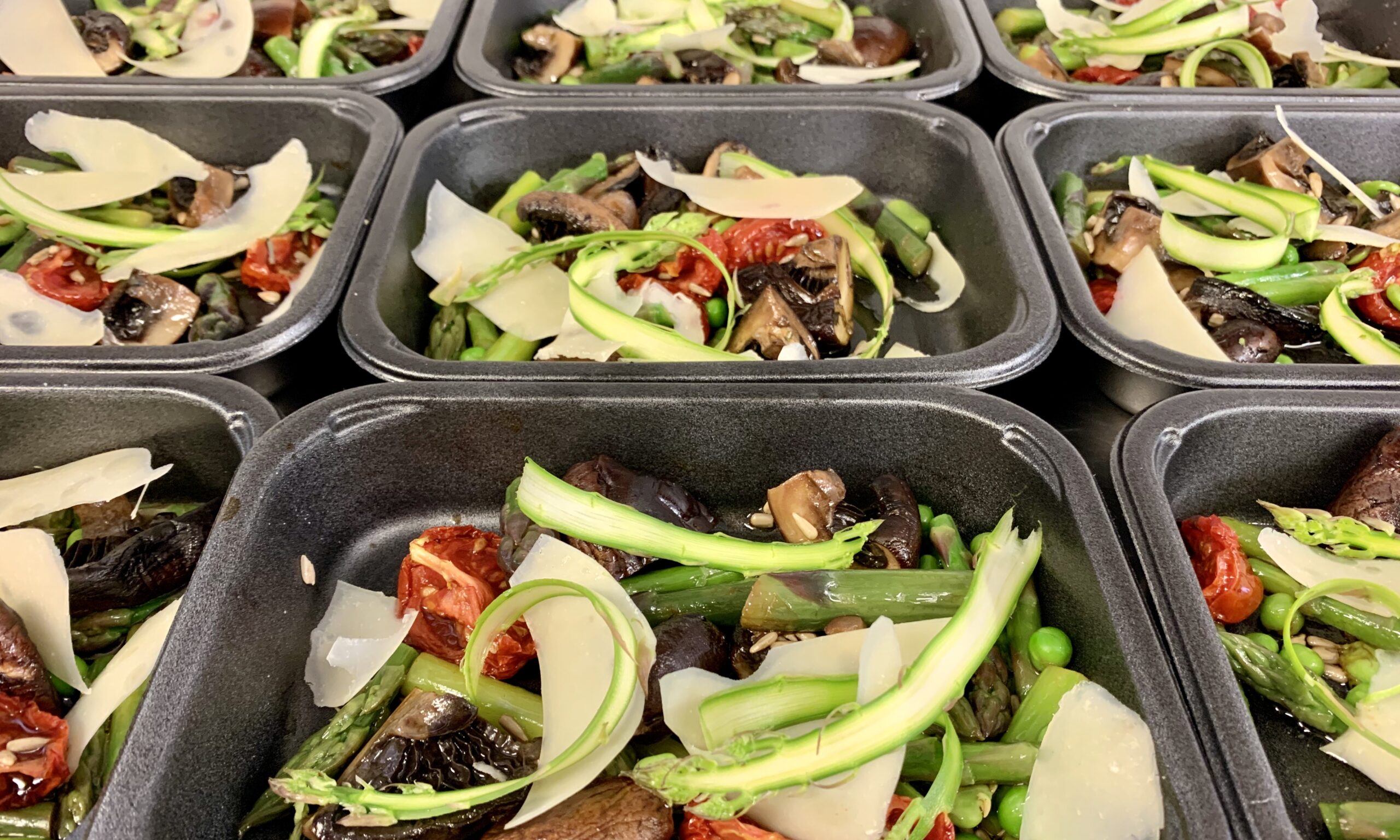 Oven Ready and Ready to Eat
Ronnie's is now oven ready dishes for collection, until further notice due to the coronavirus. Please follow the link to our sister company FUNKYFODDER, to see the menus and order from our online shop.
Alternatively, please call the restaurant directly and we can take your order over the phone. Please be aware that with will not accept cash on the doorstep, due to the virus, and and all orders must be paid for in advance. Payment can be made either through the FunkyFodder website or over the telephone.
All dishes are either ready to eat if served cold or are 'oven ready' if best served hot. Reheating instruction will be provided with your delivery and are listed with each dish on the FunkyFodder website.
Please note that not all the dishes listed below will be available due to market shortages, however we list them as out of stock on our online shop. If possible can you give us at 24-hour notice.
We thank you for your support at this difficult period.
Soups:
Cream of Cauliflower soup (serves 1) £4.25
Thai spiced Butternut and coconut soup (serves 1) £4.25

Cold Cuts
Somerset Charcuterie selection (serves 1) £6
Cured salmon pastrami spices, horseradish and cucumber (serves 1) £7
Salads (all salads serves 1 person)
Asparagus, portobello mushroom and sun-dried tomato £8.25
Chicken and pesto pasta salad £8.75
Cured Salmon Niçoise £9.25
Grilled Mediterranean Vegetable Salad £8.75
Roasted sweet potato, feta, pecan and maple £8.50

Mains (all mains serves 1 person)
Smoked haddock moray £11.50
Luxury Fish Pie £12.00
Lamb Tangine with dried apricots £9.75
Braised lamb shank, roasted root vegetables £9.75
Beef Shin, pearl onion, button mushrooms and lardons £11.50
Aubergine parmigiana £8.50
Portobella mushroom Lasagne £9.50
Spicy Prawn Linguine £9.75
Durban Chicken Curry £7.25
Gnocchi Alla Genovese £8.25
Sides  (serves 2)
Cauliflower cheese £4.25
Creamy leeks £4.25
Carrot and swede crush £4.00
New potatoes, buttered and mint £4.00
Pomme au gratin dauphinois £5.50
Mashed Potato £4.00
Steamed white Rice £3.00
Cous Cous £4.00
Seasonal Greens £4.50
Desserts
Bread and butter pudding (serves 2) £8.50
Apple and Blackberry crumble (serves 2) £4.75
Lemon tart with rumtopf berries (serves 1) £4.75
Selection of British cheeses and crackers (serves 1) £7.00
Ice creams & Sorbet (serving 600ml)
Ice creams:
Double cream & vanilla bean £5.00
Rum & raisin £5.00
Sorbet:
Mango £5.00
Zesty Lemon £5.00
Raspberry £5.00
Zingy Green Apple £5.00