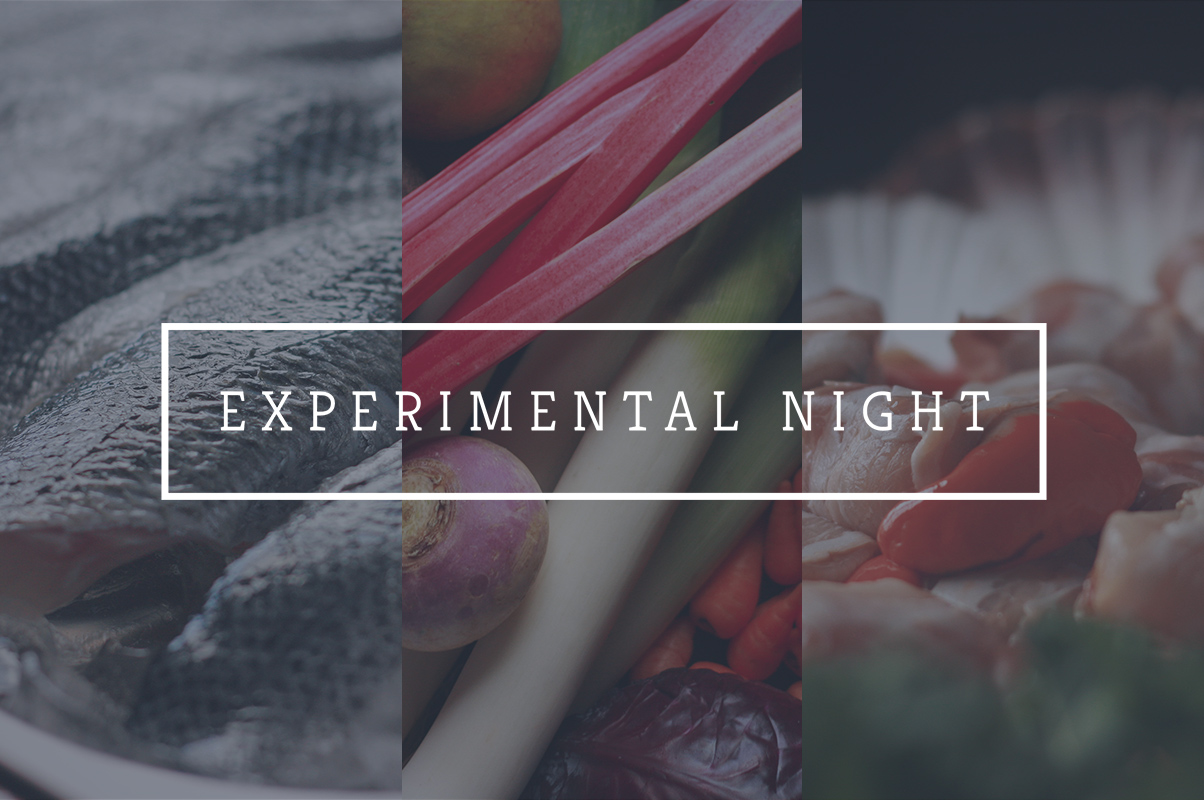 Tuesday @ Ronnie's Restaurant 
Experimental Night
Once again our award winning team delivered a hugely successful Experimental Night with the room almost at capacity.
The evening was truly enjoyed by all and we were delighted to welcome one of our corporate clients for the evening.
We've had some great feedback from the night, here are just a few of the messages we received the next day:
Dear Marco,
Once again, many thanks for the lovely evening and excellent dishes.
We had enjoyed ourselves and as you had also heard it from my bosses, they are both very happy. I'm sure we'll be there whenever we can and with our visitors as well. Thank you for the complimentary drinks at the beginning too. Have a good rest of the week! We will be in touch again.
Kind Regards
Cat
—–
It was a great evening and a lovely meal which we enjoyed very much.
All the food was delicious and well presented and we finished all courses.
The favourite for both of us was the duck course. The textures and flavours were unusual and fantastic. My wife also particularly enjoyed the brill, we both loved the pea purée with the sole and the two cheese dishes stood out for me. The wine flight was also really good with the stand out ones being the sherry and the sparkler at the end perhaps partly because we hadn't come across them before.
Thanks for a great evening.
Richard and Lisa
—–
Ronnie and the team put together and exquisite six course menu with matched wines that consisted of:
Canapés on arrival
Salt Baked Beetroot, Goat's Cheese, Leek Ash
Los Tres Curas, Reserve Sauvignon Blanc
Red Pepper, Avocado, Brill
GPG Garganega Pinot Grigio
Poached Sole, Peas, Tender Stem, Broad Beans
Tejada de Here Rioja Blanco
Spiced Duck, Rhubarb, Green Cabbage, Walnut
Podere Montepulciano D'Abruzzo
Truffled Wigmore
Conde Bel Rioja
Strawberries, Shortbread, Noilly Prat
Birbet Brachetto, Negro
The highlights of the evening were the Salt Baked Beetroot and the Duck, Rhubarb and Walnut. They were appreciated so much that they have both been added to our a la carte menu.
Undoubtedly the wine of the evening, special chosen by our team, was the Italian Brachetto. This creamy cherry red and violet wine has an amazing aromatic fragrance of strawberry, raspberry and blackberry, and has been described as 'pudding in a glass'! We served it alongside strawberries, shortbread and Noilly Prat to really bring out the flavor.
This week, diners visiting Ronnies have enjoyed a complimentary glass of dry sherry, served with lightly spiced broad beans, before their canapés and aperitif.  It really is a great way to start your culinary experience at Ronnies!
We thrive on using fresh seasonal produce in all our recipes and with the seasons progressing, we've recently begun to introduce beetroot, peas, lemon sole and rhubarb.
Our Lunch menus have seen some very positive feedback. Our five course tasting menu has had some brand new dishes added and we have introduced a new main course to our fixed price menu at £15 for two courses.
If you would like to experience all that Ronnies Restaurant has to offer for the first time, or receive a very warm welcome back as a returning customer, then you can book your next visit by visiting our reservations section here
More news next week!
Kind regards
Emma