---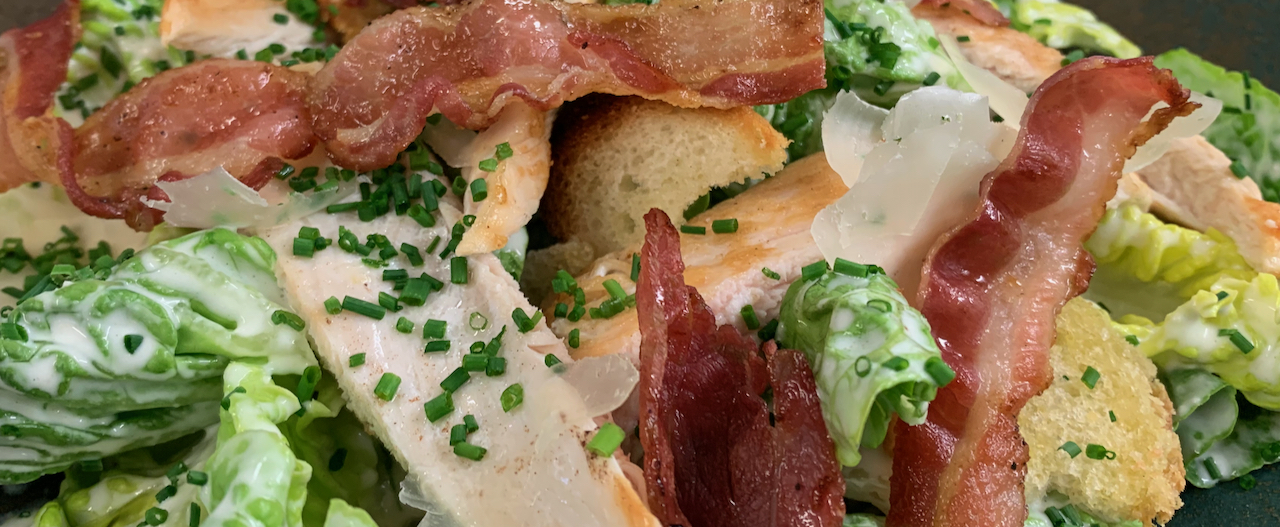 Weekend Dinner
Our restaurant takeaway menu is designed to delivery the same quality food at home as you'll receive at Ronnie's.
We've been offering hot food for collection over the past weeks during the lockdown on a Sunday, learning from our mistakes, honing the things we've done well, and I think we can now delivery the standards I aspire to.
The main courses are served hot and in oven proof dishes that can be held in a warm oven whilst you enjoy your starters, so your mains are nice and hot.
The menu is available for collection at an agreed time slot from 6:30 to 8:00 pm and at half hour intervals in between. And orders must be placed over the phone (01454 411137) giving us at least 24-hour notice. 
Take away price is 15% off standard restaurant prices.
CANAPES:
Wild mushroom tartlet – Gougeres  – Yellow Gazpacho    £3
STARTERS:
Lyme bay scallops, broccoli, prosciutto and fried capers 14
Salt baked Beetroot tartar with broad bean and Wigmore salad 11
Wild mushroom risotto, champagne and fresh black truffle 14
Salmon pastrami, pea bavarois, feta, lemon and pistachio crumb 11
MAINS:
Lamb en croute, and minted spring vegetables 26
Gilt head bream, stewed cherry tomatoes and baby capers with potato dumplings   25
Beef fillet, polenta and parmesan chips and Chimichurri sauce 27
BBQ Butternut, baba ganoush and Israeli couscous 20
DESSERT:
Apple and blackberry crumble- vanilla ice cream   7
Poached spiced pear- fruit mince & almonds- calvados crème    7
Summer fruit Eton mess   7
Dark chocolate parfait with gooseberry ice cream   7
British cheeses, membrillo and crackers
(Godminster Gold Cheddar, Stinking Bishop, Cornish Yarg, Tuxford and Tebbutt Stilton, Driftwood Goats, Wigmore).
Standard- 3 pcs 8
Large 5 pc 12
Thank you for your support over these past few weeks and l look forward to knocking you up some top nosh.
Stay safe
Ronnie