---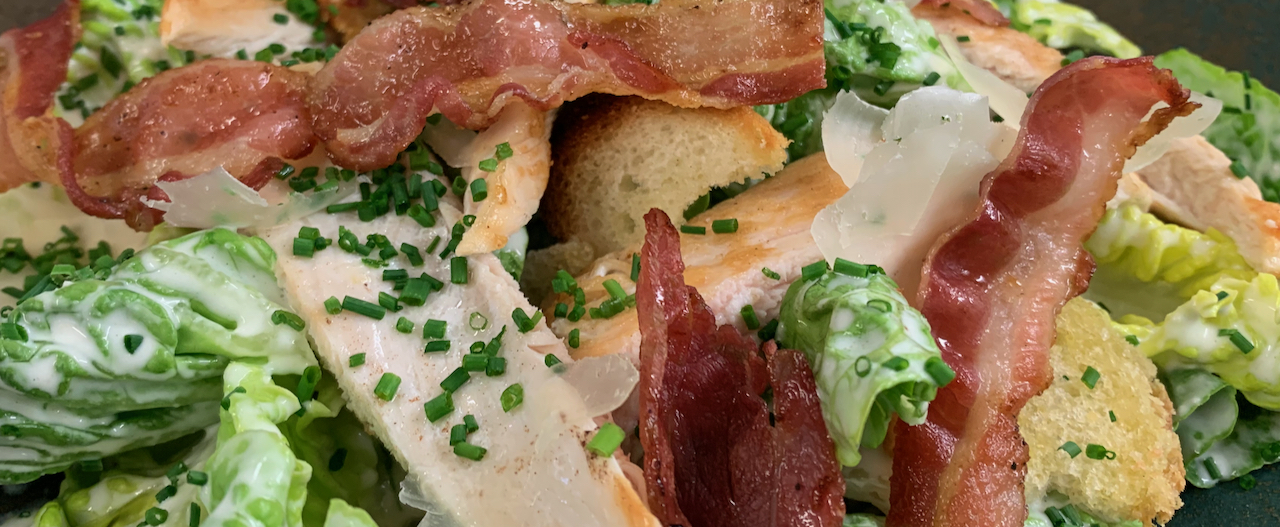 Weekend Dinner
Our restaurant takeaway menu is designed to delivery the same quality food at home as you'll receive at Ronnie's.
We've been offering hot food for collection over the past weeks during the lockdown on a Sunday, learning from our mistakes, honing the things we've done well, and I think we can now delivery the standards I aspire to.
The main courses are served hot and in oven proof dishes that can be held in a warm oven whilst you enjoy your starters, so your mains are nice and hot.
The menu is only available on a Friday and Saturday evening for collection at an agreed time slot from 6:30 to 8:00 pm and at half hour intervals in between. And orders must be placed over the phone (01454 411137) giving us at least 24-hour notice.
Canape
Wild mushroom tartlet – smoked salmon mille-feuille – Gazpacho £3
Starters:
Roasted Mediterranean vegetables marinated in a hard herb EV oil £7.00
Pressed Guinea Fowl and Chorizo terrine with Aioli and sweet pickled peppers £7.00
Somerset Charcuterie Lanzo with doughnut peaches £7.00
Mains:
Lamb en-croute, minted courgette, with dauphinoise £18.00
Bream, Potato gnocchi, stewed baby cherry tomatoes and baby capers £17.00
Wild mushroom Lasagne £16.00
Desserts:
Summer berry Eton mess £7.00
Pear and Frangipane tartlet – cinnamon cream £7.00
Platter of British Cheeses £8.00
Wines
Bride Valley, Rose Bella, 2014 Dorset (Canapé) £45
Bourgogne Chardonnay, Francios Buisson, 2015 (Turbot) £38
Peter Max Crystallum, Pinot Noir, 2018, Western Cape (Beef) £42
Thank you for your support over these past few weeks and l look forward to knocking you up some top nosh.
Stay safe
Ronnie